Dedicated to my father, Selwyn Malet (14 November 1944 – 6 June 2021)
I have chosen to dedicate this page to my dad because he taught me to meditate as a child and that one thing changed my life. As a child I hated school, I was usually the youngest and smallest in the class, so being bullied became a way of life. I became sullen, shut down, argumentative and miserable. 
My father was truly enlightened for the age, he recognized the problem, spoke to me about it, then taught me relaxation techniques and meditations to help me calm down, build my confidence, rejoice in my uniqueness and build focus. This set us on the path to be lifelong friends with a shared deep love of the ocean. For this and all the life lessons he taught me, I remain eternally grateful.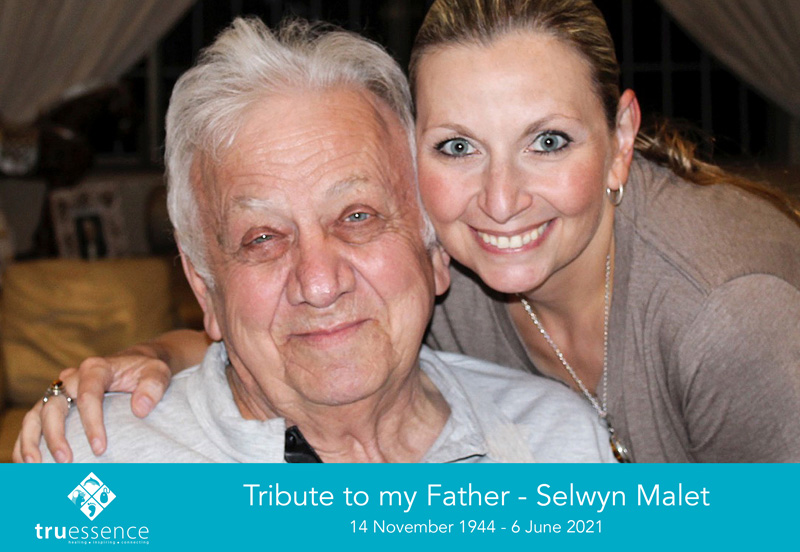 I absolutely love dolphins and have been swimming with the wild dolphins of Ponta D'Ouro for over 22 years. They swim with us of their own free will, there is no herding, chasing or feeding. It's just us and them in the big blue ocean. When they come to you, just like that, it is an absolute gift and still fills me with so much gratitude. The dolphins have inspired me for a long time and it's thanks to them that I created these meditations. 
When I lost my dad to Covid in 2021, I was devastated and abandoned my meditation practice to my grief and overwhelm. I have slowly come back to that now and in that quiet, calm and relaxed space, I find him again. I sense our connection and I know he is still with me, still inspiring me. 
I now choose to share this with you. On this page you will find a free quick meditation to see if my style resonates with you. If so, then here are a few meditations for you to purchase and try out. More will be added every few months. If you want notification of these please click on the subscribe button below to be added to the notification list. 
I hope you enjoy them as much as I have enjoyed creating them for you. 
Thank you for your time and for your support.
Michelle
Free Introductory Special!
8 Minute Dolphin Quick Relax
A Guided Meditation by Michelle Sachs
This quick 8 minute meditation has been designed to take you on a beautiful visually guided journey into the ocean. Float in calm, clear water as the dolphins surround and hold you. Experience pure relaxation of body and mind with the dolphin beings.
You can listen to this meditation as often as you like. Each time you listen to this meditation, you'll have a special and different healing experience.
Relax and let go of all stress and tension with the dolphins.
Time: 8 Mins
With your Free Download, you also receive a free Introduction to Meditation and Conclusion of Meditation download. Click the buttons to download your free files.